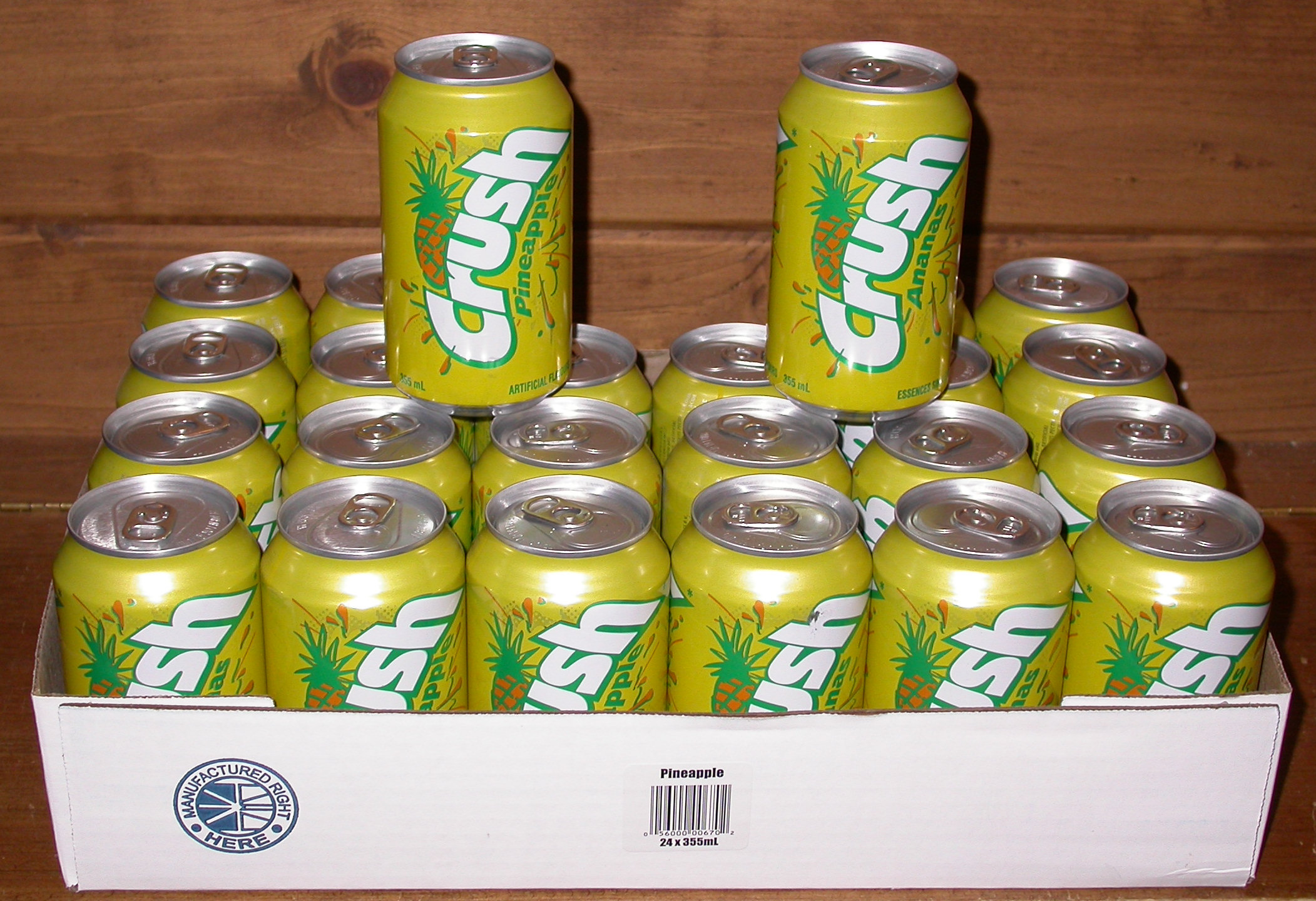 Long, long ago, I had a can or two of Pineapple Crush at Darren's house. His dad worked for the local Pepsi distributor and they handled the various Crush varieties at the time. Pineapple Crush is a real oddity in most of North America, and I don't know how a case ended up in Thunder Bay back then.
Darren didn't think much of this pop, though I liked it enough to still remember it nearly 20 years later. Occasionally I'd mention Pineapple Crush in relevant conversations (you know, the same conversations that usually mention Count Chocula and Pac-Man cereal), but folks would never know about it. Sometimes they'd even doubt it's existence!
Then I found a Pineapple Crush believer in Tony – he remembered the stuff from way back when too – and then he even found the stuff in Thunder Bay! A local seafood shop imports it from the east coast, which is apparently the one place it's made. Transplanted east coasters craving it are willing to pay the extra money it costs to truck it in.
It's like liquid gold, but I bought a case to celebrate the achievement of a major milestone (and paycheque) in my latest programming venture. Mmmmmm.